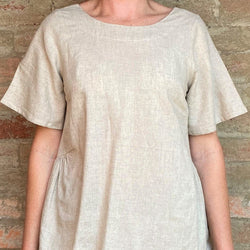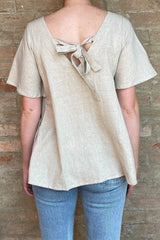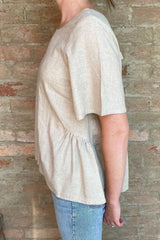 Somebody's Story Alicia Top - Oatmeal
Brought to you by Claire and exclusive to Eclectic House, the Alicia Top is versatile, light and incredibly comfy.
It features a soft, gathered detail at the front to give a little shape and a cute tie detail at the back.
The Alicia Top in oatmeal is made from 100% cotton.
Feel good fashion, making positive changes for people and our planet. 
- Ethically made
- Sustainable small scale production methods
- Hand cut and sewn
-Zero waste (off cuts from this garment have been used for children's clothing) 
- Low carbon footprint - minimal packaging, we make one cloth bag to transport this item around it is then yours to keep and reuse.
- we recommend sizing down in this style