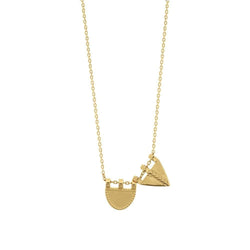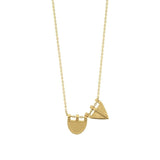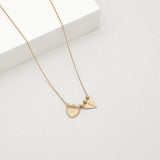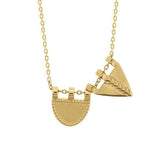 Linda Tahija Protector Amulets - Gold
Worn by Nina Proudman (played by Asher Keddie) in Channel Ten's Offspring Season 7.
Our Protector Amulets are inspired by Ethiopian talismans, protecting the wearer against the evil eye. Hanging on an 80cm chain, the amulets are finished with a brushed texture and made with 14k Gold Plated Sterling Silver (nickel-free).
Rounded amulet: 13mm wide
Triangular amulet: 13mm wide
Chain Length: 80cm