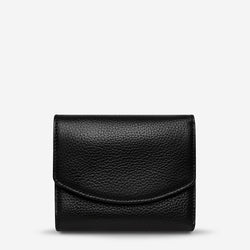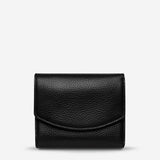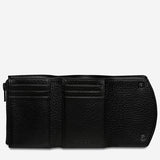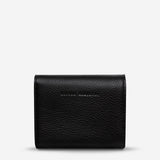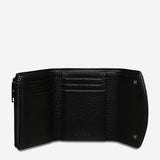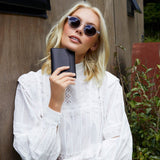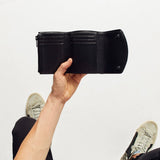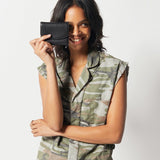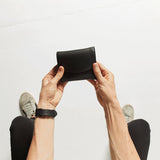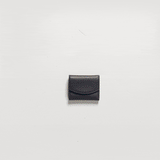 Status Anxiety Lucky Sometimes Wallet - Black
Sometimes you win, sometimes you lose. However, with this wallet from Status Anxiety you may be able to tip the scales to be lucky more often than not (maybe). This full-functioning little wallet fits all the necessities (cards, banknotes, and coins) yet is compact enough to slip into your back pocket.
Full-grain soft shrunken leather
6 card slots (can easily fit up to 12)
Coin compartment
Secure snap button close
Full-size banknote space
Matte black custom hardware
115mm x 92mm x 18mm
Comes in a recycled matte grey, copper foil Status Anxiety box
Natural Pebble Leather

This soft Brazilian Shrunken Pebble leather has a luxuriously soft hand feel and features the natural variation of the leather characteristics and grain. We recommend using a leather protectant to provide extra protection from staining and water damage.
Leather Care
We recommend using leather protectant to prevent staining and to lengthen the life of your gear.
Wipe your leather with a damp cloth (warm soapy water) every couple of months to keep your leather looking its best (don't use baby wipes, vinegar, etc.) Try to avoid greasy hands (or recently applied hand cream) coming into contact with your leather. Avoid excessive rubbing of light leather on dark clothing (jeans etc) to avoid colour transfer onto the leather.
It's also best to avoid leaving leather for long periods in direct sunlight as it can cause the colour to fade and the leather to dry out. When not in use, keep your bag stuffed in its dust bag or box.